Beware of spoilers.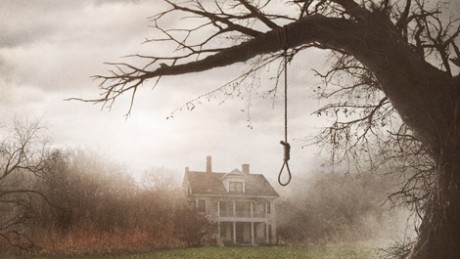 Recent movies have me musing about a favorite topic, death. That, and horror. In particular, why do we like to watch death and horror on the screen? What does it do for us? Are we seeing more death and horror, and enjoying it less?
Other than the frightening box office success of "Grown Ups 2," (beating out the extraordinary "Pacific Rim," $42.7 to $ 38.2 million) Hollywood of late can't be credited with anything as scary as – well, I think the last time I was really scared at a big studio movie  was at "Alien" (1979), although the eerie indie "Berberian Sound Studio"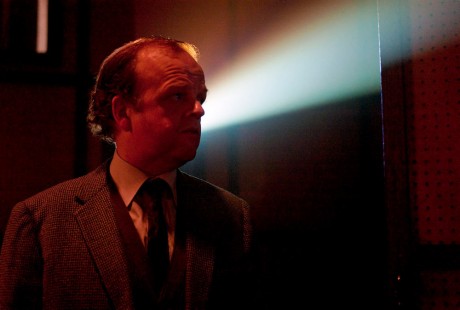 ( which played recently at the Brattle Theatre in an inspired twin-bill  with Dario Argento's wonderfully nutty, hallucinatory "Suspiria")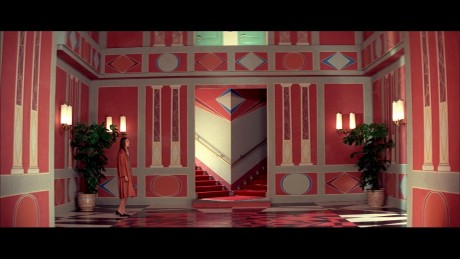 opened up the doors to an existential horror similar to that of "The Tenant"
and "Mulholland Drive."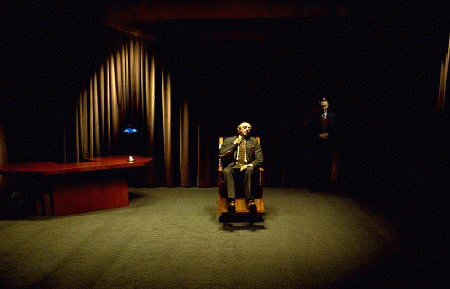 As for "Upstream Color"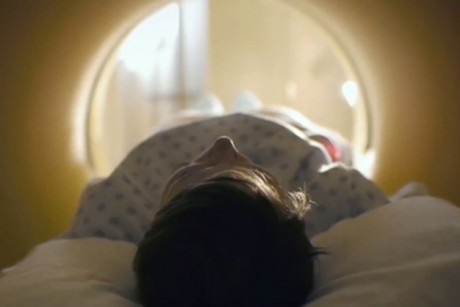 I sometimes have the feeling I entered that movie and never returned.
Otherwise, perhaps I have become jaded. Except when they go after animals, especially cats, not even the extreme, graphic violence of the "Saw" gets to me any more. "Maniac" and "Aftershock" – eh. But then they didn't have any menaced cats.
So is horror a dead, so to speak, art? Can it be revived by a return to basics? That seems to be the appeal of "The Conjuring" from "Saw" co-creator (along with Leigh Whannell) James Wan. He has graduated from sadism and graphic mayhem and has been trying to frighten people the old fashioned way, with the classic scare tactics of creaks, false shocks, and the creeping, unseen unknown. His first film taking this approach, "Insidious" (2011)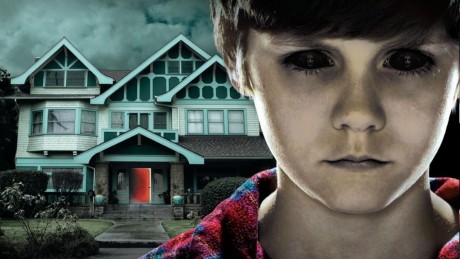 drew on a combined haunted-house-plus-possessed-child combo with forays into David Lynch weirdness, but it elicited mostly laughter from the critics at the press screening I attended a couple of years ago. 
But there wasn't as much laughter at the screening of his new film "The Conjuring," and indeed some critics confessed it gave them the willies. I can't say I was one of them. Instead I found it predictable, dithering, and dumb.
Once again Wan returns to the haunted house and that old horror standby of the family who moves into a new residence, all sunshine and optimism,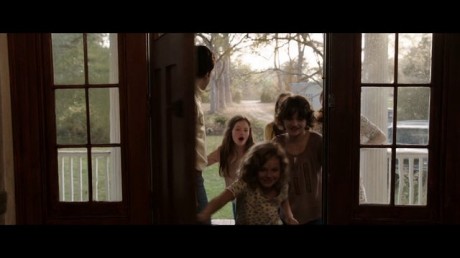 and then discovers that they have entered the gates of Hell.. Or if not hell, then maybe a more stimulating-than-average episode of "Most Haunted."
Based on a true story, one from the case files of Ed (Patrick Wilson) and Lorraine (Vera Farmiga) Warren, real-life paranormal investigators, or, as Ed puts it modestly, "Demonologists," "The Conjuring" relates the harrowing experiences of the Perron family, Roger (Ron Livingston), his wife Carolyn (Lili Taylor), and their four – or was it five? – daughters, who in 1971 moved into their dream home in rural Harrisville, Rhode Island. We must forgive the Perron's their naivété, as they have not yet been able to witness the next four decades of haunted house horror conventions, up to and including the "Scary Movie" franchise. But really, they should have at least paid attention to the poor dog when he refused to step over the threshold (the dog's fate, as might be expected, affected me more than anything else in the movie).
So six females and one guy – that's a lot of estrogen, and you know that can't be good. Soon enough some weird things start happening, like somebody trying to sleep and having her leg pulled by some disembodied joker, unusual bruises appearing on Carolyn's body, and strange noises mounting to a crescendo along with the soundtrack and then turning out to be nothing at all.
Not yet, at any rate.
To his credit, Wan has talent at putting together a creepy mise-en-scene. The house, toured in part via streadicam from the p.o.v. of family members, first with excited expectations, then with uneasy curiosity, and finally with growing alarm, dread, and panic, is wonderfully beat-up and creepy. I was hoping they would spend more time sorting through the interesting crap piled in the basement, which the Perron's find boarded up and then, violating the basic rule of how to survive in a horror movie, proceed to unseal, enter, and poke around.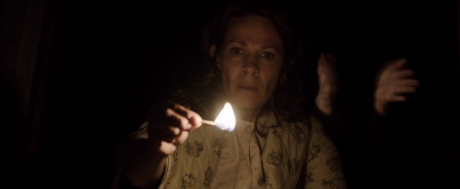 Big mistake, of course. I won't disclose what happens, but it will scare the pants off you, especially if you haven't been to a movie since "The Sound of Music."
Desperate, her fears initially dismissed by Roger (who really should spend more time at home with the family), Carolyn attends one of the Warrens' lectures at a local college, and begs them to come by the house and investigate. They agree, Ed reluctantly, because he fears that Lorraine, who is the psychically sensitive one of the duo, might go over the deep end, as apparently once happened before during a previous exorcism that had gone horribly awry.
Using primitive equipment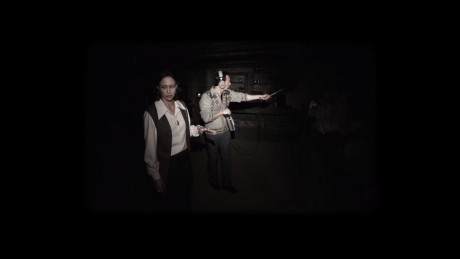 — as compared to the spook-hunting equipment on cable TV today or the gizmos in "Ghostbusters" – they find that the place is crawling with spirits and demons. Apparently, a witch who lived in the house a century or so ago, Bathsheba by name, had sacrificed her son to Satan and then hung herself from the creepy tree in the front yard.

Her baleful influence has spawned a series of suicides and murders over the years, and now she's stuck to Carolyn's back like some giant, ectoplasmic tick!
Okay, let's back up. Maybe I should lighten up, not be so analytical and just have fun because it's just a movie! Well, I tried, but I just couldn't get into Wan's creaky, retro scare tactics. And maybe I"m trying too hard when I point out some seemingly innocuous film's racist or homophobic or misogynist subtext.
But, come on: a household that includes a mother and five daughters, females who stir up a pandemonium of dormant evil entities, the chief demon being a Satan-worshipping, child-murdering harridan whose malignant spirit possesses a woman who then seeks to kill her own kids?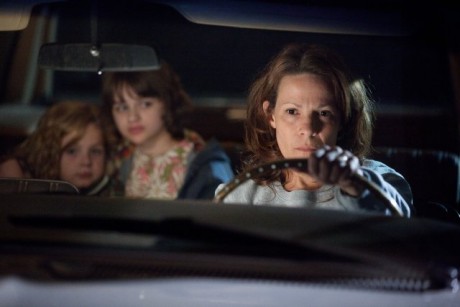 Then top it off with a sadistic exorcism sequence,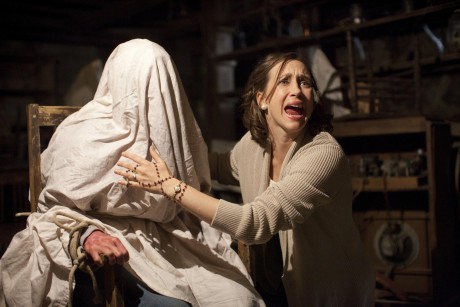 performed by Ed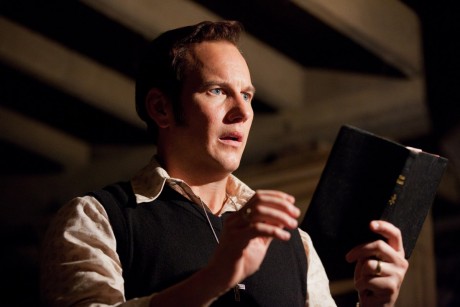 filling in at a pinch for the local priest, who's tied up getting an official okay from the Vatican.
The Vatican? Not so subtly Wan poses the Church as the last bastion of goodness against a seething netherworld of female and female-possessing malignancies. Now I don't have any beef against Catholics per se, being born, raised, and baptized one myself. But it is the biggest and most powerful institution of retrogressive patriarchal practices and beliefs on the planet.
Upon reflection, "The Conjuring" reminds me of another recent film in which a similar problem arises in a household of females led by a patriarchal figure, Christian Mungiu's "Beyond the Hills." Here, too, one of the women starts acting wacky, and so the good Father in that film also arranges an exorcism of sorts, with a different outcome.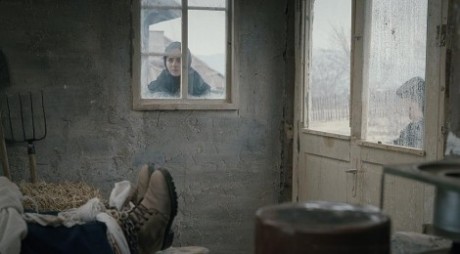 Now that was a scary movie.
— Peter Keough