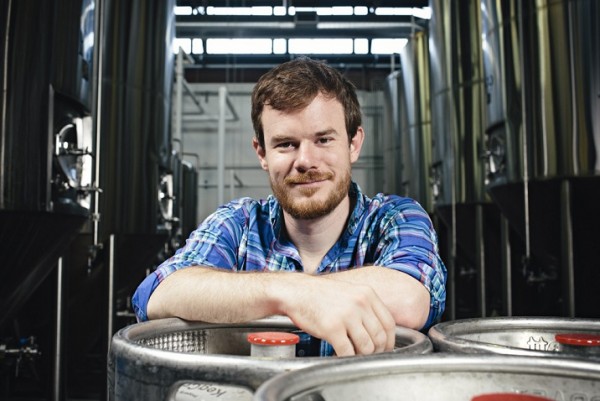 In an item that came out in the "Boston Globe" on Sunday I lamented the fact that as we "celebrate" Labor Day, the spirit of the holiday, which is to acknowledge  the working men and women and the unions that have made America great, has given away to car sales and reports on movie grosses. Certainly not many films have come out recently that deal with the now controversial subject of workers and the working place. However I wasn't thinking of an obvious exception to that rule, Joe Swanberg's sneaky-brilliant "Drinking Buddies," a look at the relationships, romantic and otherwise, between co-workers and their mates (Anna Kendrick, Jake Johnson, Olivia Wilde, Ron Livingston) at a boutique beer works, the aptly named "Revolution Brewery," in Chicago. Unfortunately, this insight did not occur to me back in July when I had the opportunity to interview Swanberg. And another omission: his role in Adam Wingard's recently released horror film "You're Next."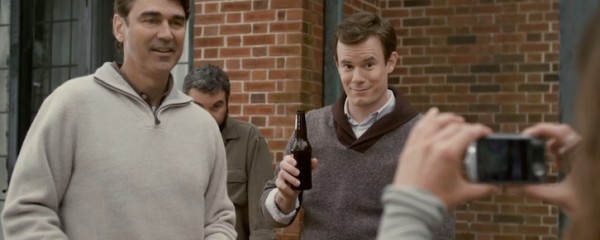 So what were you, drunk? What did spend 45 minutes talking to the guy about?  Well, we did discuss topics such as the harsh criticism, matched by dogged adulation, he has gotten over the past ten years, during which he has made around 20 movies. (Okay, another thing I forgot to bring up with him was this boxing match he had with one of his more abusive detractors last September at the Fantastic Fest in Austin). He describes his evolution from being an enfant terrible determined to tear down all the artifices of cinema, to directing his first studio-ish, quasi-genre film ("Drinking Buddies" is a romantic comedy. Sort of. Explanation to follow) And we talked about beer, though we didn't drink any.
JS: I'd be happy to talk beer, that's for sure.
PK: You make your own beer?
JS: I do. I needed a hobby that was creative where I could begin and end a project in a relatively short amount of time. And also something that didn't have any critical infrastructure involved with it. I could brew a beer, I could give it away to my friends, and that was sort of the end of the line. Whereas with movies you make it and it has to go out in the world and fend for itself. Making beer felt that it was purely for myself. And it's hard because I love making movies and it's hard to separate myself from the critical feedback. And beer was the perfect… also I end up travelling a lot for work so the beer was nice because I could brew it and it would take a week to ferment so if I timed it right I could disappear for stretches of time and the beer was fine.
PK: Is it good?
JS: It's… alright. I haven't had the time to – it's about the same now as it was four years ago when I started.
PK: Unlike your movies
JS: Hopefully those are getting better. I'm working a lot harder on those.
PS: In 2011 you released ten movies. That's a pace like Fassbinder.
JS: He was certainly an influence. Roger Corman was a big influence, too. Corman did like 50 movies in 15 years. Before he went into producing. He hasn't directed anything in a long time. 2010 was crazy because my wife got pregnant so I knew I'd have a kid in November.  The idea was to shoot a lot of stuff between now and then and slowly edit.  That's something I can do at home, so if my wife goes off to work I could edit while he was taking naps and I ended up finishing a lot of it. So suddenly in 2011 I had all these movies to get out into the world.
PK: That's impressive that you did all these movies with a new baby.
JS:  I did a year of promotion with the kid. It was crazy – Sundance had rejected everything that I made and then my son was born in 2010 and then they invited "Uncle Kent,"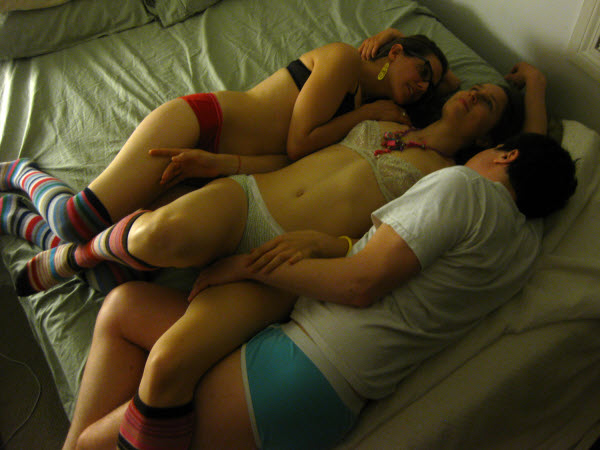 which caught me off guard and my wife and I took him – he was three months old – to Sundance. And then Berlin which had rejected all my movies before took two of them that year so we had to leave my three-and-a-half year old son with my mom while we went to Berlin. It was very weird to be at this point where I had prepared myself to hunker down and be a homebody for a while when all of sudden the work was hitting a new audience that had not been open to it before. It was a strange year.
PK: What were the two audiences?
JS: The audience before seemed to be certainly festival-based. It felt young and there was an age gap and there seemed to be a critical gap also because I was getting bloggers and it didn't get that high art audience to fully accept it. Unlike [Andrew] Bujalski, who was immediately embraced as a real filmmaker. But I don't know why Sundance took one and Berlin took two ("Silver Bullets"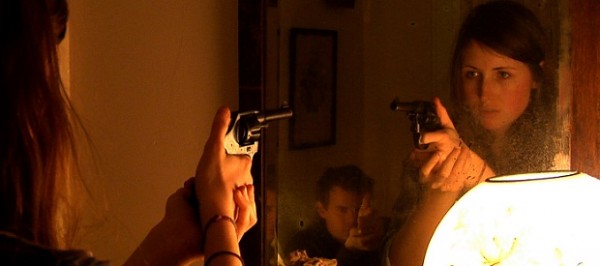 and "Art History").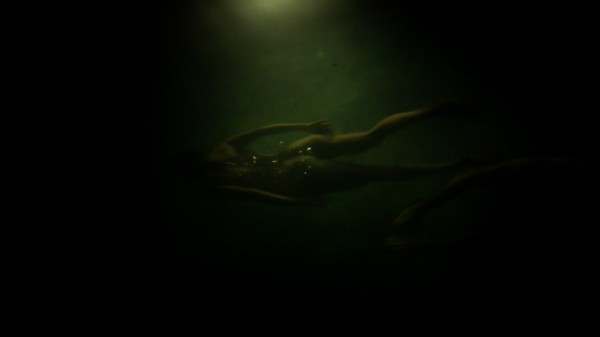 Maybe it's just me but it felt like the serious critics were paying attention, whereas before they were dismissive.

PK: Some of your films have been criticized as self-involved and self-indulgent…
JS: Yeah, sure, absolutely. I understood it the whole time. I still understand it; it's very easy for me to watch all my movies and see why people don't like them. I think I stuck around long enough so that there's a different level of generosity towards the work. Or at least as the opportunities arose to get more money or work with bigger actors and I just kept making the same kind of work, at least people started to consider that I was doing was for a reason and not because I couldn't do something else. And I think that early on that plagued all the mumblecore movies. The idea that we didn't know how to make real movies. But all of us had gone to film school. I certainly had learned three point lighting, had shot on 16 mm, and edited on Steenbecks. I came out of film school very rigorously trained in the methods of making films, and chose not to do that. As much as I understand why people would not like any of my movies, that was the only thing that was annoying, the assumption that none of us knew how. And that we weren't trying to something different.
PK: "My kid could do that!"
JS: And they could. The criticism wasn't wrong, but it was an exploration into something. And the world was changing. I was talking about that with somebody today. Through the decades there are ways of looking at something and processing it as realistic, as reality. So some movies that seemed so real in the 60s are in black and white. You look at them now and they don't look anything like reality. And if you look at stuff from the 70s that felt real then, and it's like crazy colorful and people wearing funny clothes and it doesn't look anything like reality. In the mid-2000s when I started making movies what reality looked like was YouTube and reality television. That's how American audiences processed the idea that something was real. So I embraced that aesthetic. I basically dropped all my formal film school training and was interested in reality and was certainly interested in the idea of conveying reality and to me it needed to look like that. It needed to be handheld, it needed to be shot on consumer grade video cameras, and if an audience is going to sit here and feel like they were seeing something real there couldn't be dolly shots and had to look like it was done in shitty apartments. But I'm not as interested in that any more.
PK: That sounds a lot like Dogme 95.
JS: Certainly. And that stuff was just starting to seep out in the late 90s and early 2000s when I was in film school. Those movies were a big push in that direction. But now it's ten years later; reality doesn't look like that anymore either.
PK: I don't know what reality looks like anymore either.
JS: I'm speaking theoretically about an attempt to represent reality. Reality always looks the same. It always looks the way it's seen from your eyeballs. It always looks like high resolution video.
PK: This then is a breakthrough film?
JS: It's a breakthrough in the sense that exponentially more people are going to see it than have seen anything I've made before. I see it as less of a breakthrough and more like a first feature. After ten years in the woods it's sort of coming home and embracing the way movies have been made forever. I got out of film school and tried to reinvent the wheel and unlearn everything I learned and tried to actively make these professionally amateur movies. With "Drinking Buddies" I'm fully embracing the system that's been in place forever. I'm working with a script, with actors, with a producer, cinematographers, a wardrobe person; we're scouting locations, shooting SAG schedules. It was the first movie I made.
PK: How was the adjustment?
JS:  I loved it.  It was incredible. Everything I expected to be a road block and a hurdle completely liberated me to just be a director. To show up every day. And work with actors and be a director.
It probably shouldn't have taken ten years. But I had to get over some things. I had to get over that bratty punk rock attitude I had. Those first couple of movies I was aggressive, angry, and frustrated. Coming out of school and not only having made a lot of bad movies but also friends' bad movies. I felt the reason those things were bad was because of the way they were being made. This kind of pissing contest of who's got a bigger crew, who rented a dolly, who's shooting on 35 instead of 16. These things that were so beside the point when every movie was going to suck anyway. Nobody was making anything very good so why were you parading and flexing your muscles? And maybe to my own detriment I created a link between those two things, between this kind of macho way of making movies and the badness of those movies. And so I got out and I didn't want any excuses. I didn't want to have to hustle and raise the money for a big crew. I had access to a camera; I had a computer with editing software. I gathered up some friends and we were all working day jobs so when we had time on nights and weekends we'd shoot a little bit, I would edit it, I'd save up some more money, we'd shoot a little more. Over the course of six months I put that first movie together and I didn't hate it, and I felt like I had unlocked the key with "Kissing on the Mouth" (2007).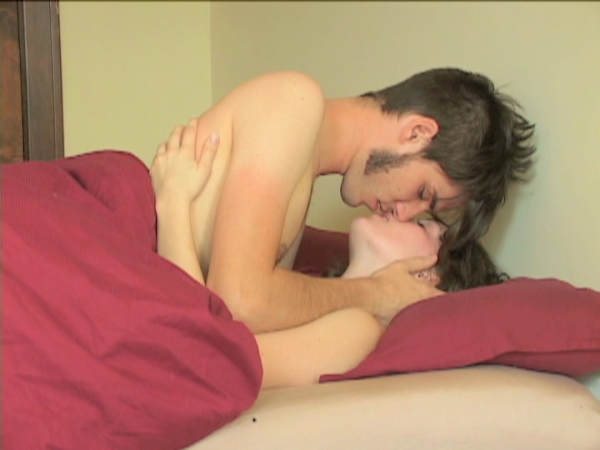 We spent only three thousand on it and it made its money back and it played some festivals… and so the process of going through that and making something I was actually proud of spurred me on to keep doing that, and avoid all the hubbub of doing a movie shoot.
PK: What film school did you attend?
JS: Southern Illinois University in Carbondale. It's a very experimental and documentary heavy program. To look at my early stuff, I'm so a product of that program and mindset. I went down to film school really obsessed with Jim Jarmusch and Hal Hartley and that 80s… they felt acceptable and like the kind of work I wanted to make. But at Southern Illinois University even Jim Jarmusch was way too Hollywood for them. They were showing us Stan Brakhage and stuff – that was like the artistic place they wanted us to get to. The big graduate from the school was Steve James, who made "Hoop Dreams" (1994).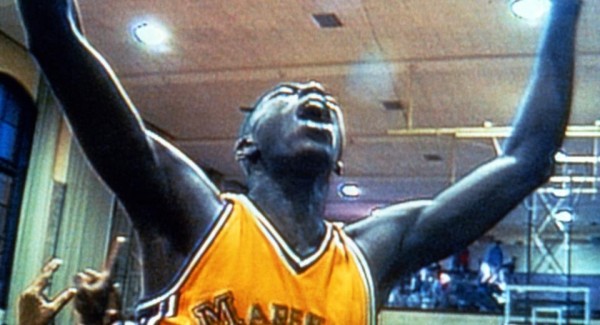 PK: That's not very experimental
JS: No, but he's from the documentary side – he's great. And the school had not changed from between when I was there and he was there – we had all the same professors. I loved it, though. I couldn't imagine a better school experience. You had to shoot film; they were not all receptive to video. You had to edit on flat beds. It was really a rigorous old school film program, so getting out of school and shooting these cheap video movies it was like my act of rebellion against my parents. I was creating some distance between my mentors and the work I wanted to make.
PK Have your parents seen your films?
JS: Yeah. They did like some of them. My dad likes James Bond movies. He's not watching independent cinema. But they like some of them.
PK: Now you're working with a big name cast – including an Oscar nominee [Anna Kendrick for.  Did you have to make an adjustment?
JS: I don't think I did. It felt like the same with them.
PK: How did you get them on board?
JS: I talked to all of them. There wasn't any script to send around. There wasn't an audition process. It was just series of Skype conversations and phone calls. I was trying to feel out – I had been outside the industry for so long that I didn't have a sense that anyone knew who I was or had seen any of my work, so the first stage in casting was just sussing out who had maybe seen "Hanna Takes the Stairs" (2007)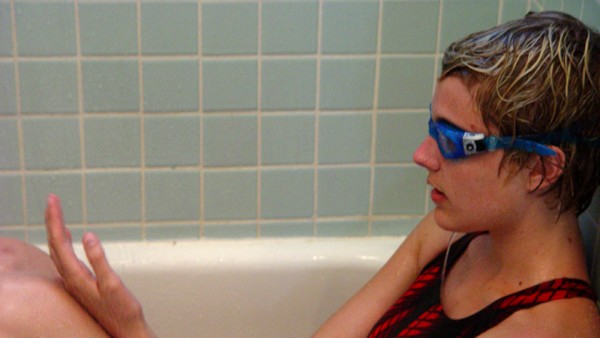 or some of the others that had gotten a little more attention. Once we had a sense of who was interested I'd have 45 minute conversations and tell them the scenes I was interested in for the new one and that I wanted to set something in the world of craft beer and some of the ideas I was interested in.
PK: They were your first choices?
JS: Jake [Johnson]  came on very early. I hadn't seen him anything but the actress Lizzy Caplan had done a couple of episodes of "New Girl" and she had a really good time working with him and I was talking to her and she said you should meet Jake he's a really cool guy. He was on a month before we began shooting, through emails and stuff; he was a really big part of the writing process. I didn't really have first choices, I was just really curious to meet people. And a lot of people I didn't cast in "Drinking Buddies" I will cast in other stuff I met a lot of great people
It was crazy the caliber of actors willing to have a conversation with me knowing nothing about this project. It blew my mind. But actors want to act, and they don't get to spend nearly enough time doing it. I think the way I work really allows people to act.
PK: A lot of the film was improvised?
JS: All the dialogue is improvised.
PK: How does that work?
JS: It's sort of a honing process. The first take, you're free to be really loose. To see what happens. I'll hook onto a few things I like from that take and encourage them to do it again, but try this. And a lot of times they know too; after doing it once it becomes pretty clear to the actors too what worked and what they can do differently.
PK: Did they drink beer?
JS: They did.
PK: That was unsimulated actual beer consumption?
JS: Definitely.
PK: It's kind of like "Crystal Fairy."
JS: I really want to see that. Were they doing drugs?
PK: They apparently sampled the magic cactus.
JS: I'll stick to the beer.
PK: When I saw this film, and "Crystal Fairy," it occurred to me it must be tough to be in your 20s these days. Do you think being that age is especially difficult now?
JS: I don't think it's more difficult. People my age —we've been allowed to be kids our whole life. I'd say it's a lot easier to be 20 now than it used to be. You don't have the pressure to get married right out of college. The pressure for women to have a family right away isn't there. We're allowed a grace period where, ideally, people can learn something about themselves. Before they enter into lifelong relationships and have children and have things like that. But the same kind of panic sets in for people and it's harder to find a job than it probably was 40 years ago if you're college educated. That kind of thing is happening. People are getting out of school when they're 22 and they've got major student loan debt and they have to move back in with their parents and it's not going the way they thought it would go.
But I don't see the pressure being put on us that other generations have had to grow up with. The onus is on you to grow up. Nobody is going to do it. Society isn't going to do it and their parents aren't going to make you do it. You're the one who has to decide to become an adult. It's a conversation I was having a couple of years ago with my friends: what does it mean to be a man? What determines that you have become a man? What are the external signifiers? I don't think there are any anymore. Just an attitude you have to embrace that you are grown up.
It's related to peer pressure. I've been married for six years now I have a son who's almost three and very few of my close friends in Chicago… they're just getting married and haven't any kids. It's very annoying for my wife and I to see these guys go out until three or four in the morning and sleep in and have brunch while she and I are in bed by midnight and get woken by seven. I certainly have had occasional regrets that maybe we should have waited a little longer and maybe we could be participating in all this stuff. But then I think that when my parents were this age they had me, plus my too younger brothers, and were way more grown up. And  then I'm also happy that I'm not going to be dealing with a toddler when I'm in my forties. If you're going to do that you're going to have to do it and the older you get the less energy you have and the harder it is to have a baby.
PK: What do your parents do?
JS: My father was an engineer and my mother stayed home with my brothers and me. Now she's been writing a lot. I think she's been writing books.
PK: Where did you get your inspiration to make films?
JS: I grew up loving basketball — until my freshman year in high school, when it was very apparent I wasn't going to be a professional athlete. I always loved the movies but the arts weren't where I was expecting to be putting my energies. And then I got frustrated with jock culture. I got to high school and I realized that the guys I was playing sports with or hanging out with weren't very smart or interesting. Nobody was trying to challenge each other to grow in any kind of interesting way. They were kind of mean. It was disillusionment with that crowd of people. And then the people I started to relate to were the kids with mohawks listening to punk music and art kids who painted. And I started watching movies in the mid-90s and it was a really good time for independent films, especially the stuff coming out of Sundance. So I started seeing Jarmusch movies and Spike Lee movies and then I took a summer film course at Columbia College. I'd take the train in from the suburbs twice a week during the summer and we shot on 16 mm and that was the no turning back point for me. I just realized I just totally loved it. While watching movies like "Raising Arizona"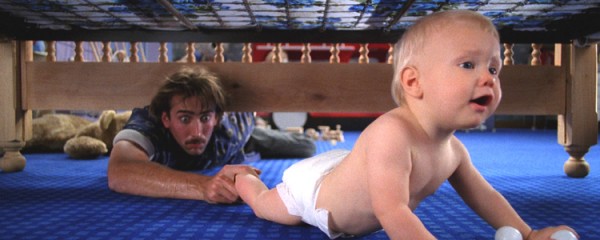 it occurred to me that… there's something that happens even as a kid you suspect they were just made magically and there's not a real sense of what's going on behind the scenes. And certainly for me there was no awareness of an auteurist aspect. I didn't care who directed a movie I only cared who acted in it. But "Raising Arizona" finishes and the first title that comes up is Joel Coen and I think, well, maybe that's why I like that movie. Who's this guy Joel Coen? What decisions is he making that affects the way it turns out? And this was pre-internet – I mean the internet existed but I didn't have it at my house – and so I would just go to the video store and turn over every box looking at the names of directors and try to make connections between things.
It's so silly to think about this because it's so easy now to find stuff, but I saw "Raising Arizona" (1987) and it probably took me three months to find another movie directed by Joel Coen. Of active searching every time I was in a video store. And then one miraculous day I picked up "The Hudsucker Proxy" (1994) and there his name was again. I rented it and watched it and probably three weeks later ended up in a conversation with someone who said you should really see "Miller's Crossing"(1990) It took me forever to piece together this guy's filmography. Today it would be five seconds after I googled his name. So it was a different time and during that searching I came in contact with a wide range of stuff. I couldn't hone in on a specific thing you had to take in a lot of it.
PK: Initially it seems your films were more derived from actual experience than from other films. Is this film more of a genre film? Are you evolving from making films about raw experience to making films about films?
JS: I don't think so. I think with "Drinking Buddies"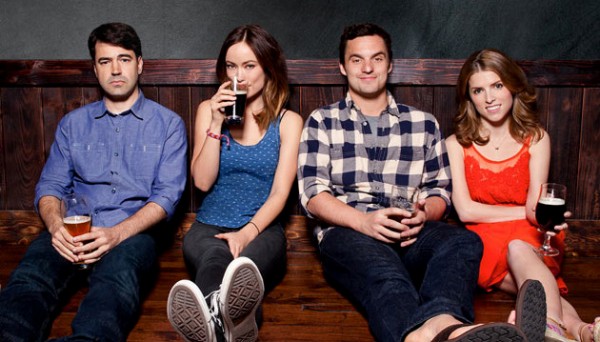 we needed something to raise money for it because there was no script. And we were asking for more money than we had ever asked for. And the romantic comedy template was a way to talk about it that made sense. And also the two big movies that were inspirational for this were "Bob & Carol & Ted & Alice" (1969)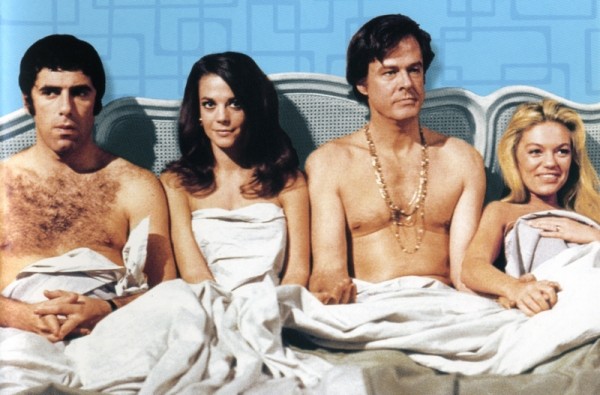 and "The Heartbreak Kid" by Elaine May. I considered both of those romantic comedies so they sort of existed before the genre became cemented as sort of the lame thing it is now but it was helpful to have a template. I was nervous going into this one. I knew it would be a different kind of challenge and it was useful to have some signposts along the way in terms of structure and characters and narrative. But since I did drinking buddies I did another really small movie that I hot mostly at my house with a crew of five again I'll bounce back and forth.
PK: Which one is that?
JS: It's called "Happy Christmas."  Anna Kendrick and Melanie Lynskey star in it, and Mark Weber and Lena Dunham…
PK: Just having a couple of friends over.
JS: Yeah I'm having this weird experience where my friends are getting famous now. I don't know what to do about that if you want to keep working with your friends.
PK: I guess Greta Gerwig is probably too expensive to work with now.
JS: Probably.
PK: What was the budget on "Drinking Buddies?"
JS: It was about a half million dollars.
PK: So it was the most…
JS: By a lot. Ten times more than what "Hannah Takes the Stairs" cost and I don't think any of the others cost more than that.
PK: Did you have to pay more for the actors?
JS: Ironically the actors in "Hannah Takes the Stairs" probably cost the same as those in drinking buddies which was $100 scale. These actors probably lost money making "Drinking Buddies" because they had publicists; their lives cost money.
PK: Recently Steven Spielberg made a statement to the effect that blockbusters are imploding.  Is that good news for you?
JS: Simultaneously [Steven] Soderbergh had that San Francisco thing in which he said that Hollywood is the only trickle-down theory that works. When the studios are doing really well everyone is doing really well. Those are conflicting reports. But the movie industry is doing great right now. It's just the big blockbusters that aren't doing well. They're making huge profits – every year is better than the previous year. It's exciting to me that a movie like "Pain & Gain" which cost around $25 million did well and that a $250 million movie completely tanked. Those to me are healthy messages for Hollywood to be receiving – that if you take more risk and spread it around a little bit it might take a little longer but you can make the same money. Stuff like "The Purge," which cost $2 million and made a ton of money. That's really exciting. I think what we're discovering is just about marketing. The movie itself doesn't have to cost practically anything if you make a cool poster and trailer. That's a little discouraging, but it means that if the studios really got behind a movie like "Drinking Buddies" and they committed to spending $30 million for promoting it they could probably make that money back. Right now they're choosing not to do that. Definitely not.
PK: There's no sex or nudity to speak of. Is that a first for you?
JS: Maybe. No, I did this movie "Marriage Material" (2012) that doesn't have any. It's just about two people babysitting a kid. I've made a few that are pretty PG-rated. But it just didn't feel like it needed any. I think the actors would have been fine in going there but whenever I thought about the movie I just never – putting a sex scene in would have been distracting from the stuff I was interested in, but that's also something I'll probably bounce back and forth on. I have strong political beliefs that our culture is way to puritanical and these images are good for us to see. It would be good to go to the movies and see real human bodies on the screen. Not perfectly airbrushed but also not this attitude that sex is a taboo subject and not a normal, healthy part of our lives. Those are the things that annoy me. And if I care to change that I have to do something about it. I can't just do interviews and bitch about no realistic sex in movies. I'm in the position to do something about it.
PK: Are you going to make more big movies?
JS: It seems like that's in the realm of possibility. A lot of that will depend on whether any of these make any money. That's always the easiest route to access that stuff. I've been out to LA a couple of times the last few months and having meetings. I'm reading a lot of scripts to see if there's something somebody else wrote that I might like.  I'm certainly open to it. I'd love to find scripts that I really like that I can just jump on.
PK: Maybe the next James bond?
JS: I'm real curious about how those movies even get made. It's such a mystery. Those big budget action movies are a complete mystery to me what the directors are doing all day long. I have no idea. Making decisions probably.
PK: Would you be interested in that challenge?
JS: Yeah. Definitely. I'm open to everything. I used to be so closed off. It's part of that bratty punk rock attitude I was talking about. When I was hardly open to anything. Now I feel I would be open to that challenge. Just to do it. Why not? Life is short.
PK: Maybe take on a different genre?
JS: I would. Those become tools that you can put in your tool box if you know how to direct a car chase scene or a musical number. I'm interested in being as good at directing as I can possibly get. To do that is to try these different things. So I have a renewed interest in putting myself in those positions to potentially fail but to hopefully learn.
PK: I never knew Camus was a good way to pick up women
JS: Try it some time.
PK: It's too late for me.
JS: Ron [Livingston, as the character Chris, who alludes to "The Stranger" while wooing Anna Kendrick's Jill] beat you to it.
PK: Chris was the most mysterious guy. [SPOILER]  He just kind of disappeared and you don't really know what happened. There are a lot of ellipses.
JS: That's the stuff I respond to. A lot of that is probably the Maurice Pialat influence. The way he cuts and deals with time in his movies was hugely inspirational to me when I first started making stuff. There was a retrospective in Chicago where I saw, like, seven or eight of his movies back to back. Like in "À nos amour" (1983)  Sandrine Bonnaire's character says, "I'm going off to boarding school for six months!"  And in the next scene she's back talking about it. That's six months passed in one edit. She runs into a girl in a store who says, "How was boarding school?" and she says, "Oh, it was okay." I think that's awesome. A beautiful way to deal with time and solve these problems. So I've got that running through my head and also just a real strong desire that the audience doesn't need all the information. Sometimes it's helpful not to give them everything so there's room to spend some time in the movie.
PK: When will we see "Christmas Movie?" And what's after that??
JS: I'm editing now. So hopefully it will be playing at the festivals next year. It's a little open right now. I have a few projects that I may or may not get to make. They are sort of within the industry. It's not going to be up to me. But the success of "Drinking Buddies" will help.
PK: Is the term "mumblecore" now acceptable?
JS: I think it's impossible to avoid at this point. I think the word is here to stay. I can either spend the rest of my life calling it the "m" word or I can just embrace it. It doesn't bother me anymore. Plus I happen to like the other filmmakers who are associated with it. It's not an insult to me to be grouped in with really talented filmmakers.
PK: Is there a unifying thread to the filmmakers referred to with that term?
JS: My guess, and this might sound grandiose, my guess is that the lasting influence will be performance based. Most of us as directors acted in our own stuff or each other's movies and I think it led to a much different approach to performance. I think it wasn't an acting school approach. It was very much rooted in a close analysis of behavior and an attempt not to act. I'm seeing its effects. And I'm seeing that the actors like Greta and Mark Duplass and now Lena Dunham and other people who came out of that world – that performance style has really connected these people. It feels different and it feels exciting. Whether the movies get remembered or not and whether there's any lasting impact of the style, the stripped-down bare style of mumblecore, I have no idea. I certainly suspect that some actors will come out of that world that will be really big important actors who will influence kids who are young now who are starting to get into movies.