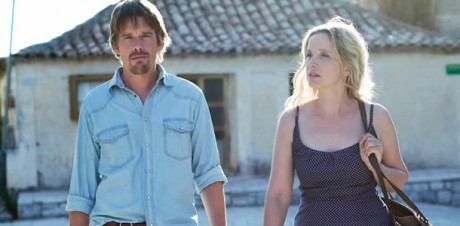 Having seen both Richard Linklater's "Before Midnight" and Roberto Rossellini's "Journey to Italy"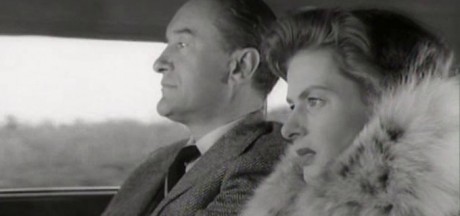 recently got me to thinking: what is the worst date movie ever made? (I am in fact hosting a poll of readers in the "Boston Globe" on that very subject). And what exactly is a "date movie?" To answer the latter question I referred to the ever helpful "Dictionary.com," which describes a "date movie"  as "a film that would be enjoyed by someone on a date, like a romantic comedy."
Well, the last romantic comedy couples on a date might have enjoyed was probably "Silver Linings Playbook," and I can see why.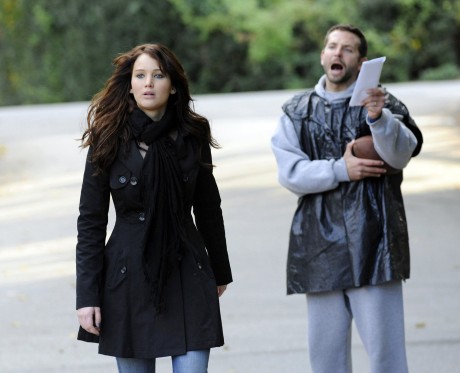 It features a kooky mismatched pair (Bradley Cooper and Jennifer Lawrence) who are both self-destructive and mentally ill and includes an abusive father, nymphomania, a hopeless, pathological, unrequited past love, a mob of obsessed, racist, and violent football fans, and a dance contest. How can a couple see that movie and not leave the theater walking hand in hand?
But as I look at the films in theaters today, I don't see any that might  qualify as a date movie.
"This Is the End?" Though I find the spectacle of Michael Cera impaled on a lamp post appealing, I can see some being turned off by it, and also having uneasy feelings about Jonah Hill being humped by Satan.
"Star Trek into Darkness?" Any movie attended by people wearing fake pointed ears is not a date movie.
"Man of Steel?" The love interest between Lois and Superman might be of interest for about ten minutes, but I doubt if anyone's ardor will be fanned by the final hour or so of what is the equivalent of "Hulk smash!"
"World War Z," on the other hand, features Brad Pitt,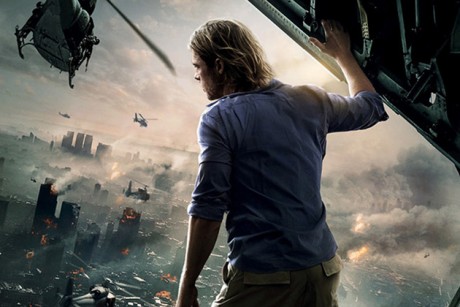 one half of Hollywood's most romantic couple (if they're still together!)  But you just can't make a zombie sexy. Rotting flesh, cannibalism, mass killings of lumbering mindless humanoids, endless head shots  – it's like a video game. And it is.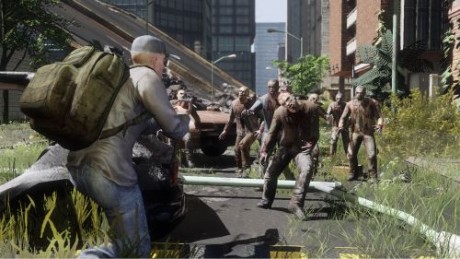 Henry will be reviewing the movie, and maybe he can give us a heads-up about how it rates, date-wise.
Anyway, summer might be the wrong time to look for a good romantic comedy. It's not that nobody goes on dates in the summer, but Hollywood seems to believe that from May to September the only people who go to movies are males with an average age, chronologically or emotionally, of 12. And it won't be long before "summer" will be with us 365 days a year.
So this is probably the wrong time to be searching for date movies, good or bad.
Except, as mentioned before, "Before Sunset" and "Journey to Italy." I'm sure anyone who took someone out for a dinner and a movie and caught one those two is probably sorry they didn't stay home and watch "Mad Men" or "True Blood" on TV.
"Before Sunset" and "Journey to Italy" are definitely examples of what I've been calling  "last date movies," a term I've been congratulating myself on coming up with until  I found out Roger Ebert had long before beaten me to that idea in his review  of "Valentine's Day" (which, oddly enough, also stars Bradley Cooper)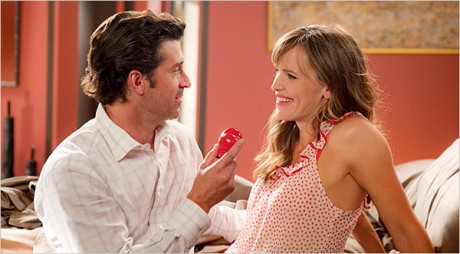 "Valentine's Day is being marketed as a Date Movie," he wrote. "I think it's more of a First-Date Movie. If your date likes it, do not date that person again. And if you like it, there may not be a second date."
I find the idea of attending a "first/last date movie" as a litmus test of your partner's compatibility intriguing, but  risky. A better method might be taking a date to a movie you do like, and then gauge the reaction. I find that John Ford's "The Searchers" is a deal maker or breaker. Consequently, I at one time found myself home alone a lot watching "The Searchers." So you might want to start off with the easier stuff first, rather than hit the person straightaway with, say, "Shoah" or "Salo" or "The Three Amigos."
But back to the topic of worst/best/first/last date movies. Perhaps the worst first date movie was a movie in a movie, "Taxi Driver,"  in which Robert De Niro's Travis Bickle takes the beautiful sophisticated woman played by Cybil Shepherd to a porn flick.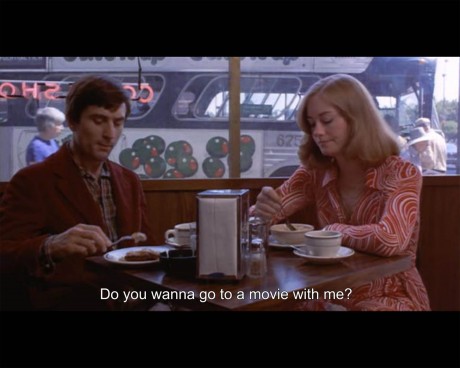 Can you imagine how the film might have turned out had he taken it her to say, "A Star Is Born," which was the third highest grossing  movie in 1976? Then "Taxi Driver" itself might have turned out to be a date movie. As it is, though, I think it might a bit of a risk. I think you might want to try "The Searchers" first.
There have been other movies that I have liked, but which in retrospect proved not to have the best to bring a date to. They include Claire Denis's "Trouble Every Day,"  with an unfortunate oral sex scene, and Danny Boyle's "Trainspotting," for too many reasons to list. Speaking of "Trouble Every Day," "World War Z" and the date deadening effect of zombies notwithstanding, you shouldn't write the undead off. Vampires are hot, as witness their proliferation on the both the big and little screen, the "Twilight" movies being the most obvious example.
But are the "Twilight" movies actually "date movies?"  Here is where the concept of "date movie" has been supplanted in the lexicon by "chick flick," defined, again by my invaluable authorities at "Dictionary.com" as "Sometimes offensive. A movie that appeals to a woman, usually having a romantic or sentimental theme." That pretty much describes "Valentine's Day," especially the offensive part.
Or, to define "chick flick" in light of the many hours I have spent watching beer commercials on TV:  a chick flick is an unpleasant chore a guy has to do occasionally in order to get the old lady off his case so that he get back to the important guy stuff of eating pizza, drinking Bud with his buds, playing video games, and going to movies like "Star Trek into Darkness." And they say the age of romance is dead.
– Peter Keough